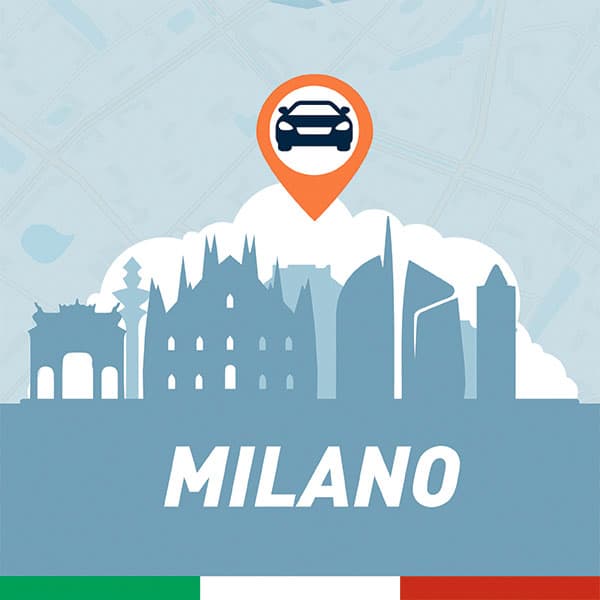 Rental with driver Malpensa
How to book a driver for the airport
When it travels the unexpected can be at the corner for this reason it is advisable to prepare in time for travel. Whether it is a trip for pleasure or duty it is important to rely on professionals in the industry. Rental with driver Malpensa is part of the rental service with driver in Milan and the hinterland.
NCC.it, with long experience and training in the field, will ensure an efficient and tailored transport. Rental with driver Malpensa, is the most convenient and easy service for your travels. With professional drivers for your business or personal trips. You will be guaranteed punctuality and kindness without grueling waiting.
Rental with driver Malpensa offers a highly professional service that ensures privacy and efficiency. Our drivers are characterized by grace and prudence and will take you to your destination in full respect of your needs. In addition to their know-how, they all have professional qualifications. In addition, if you want, they could give you advice on where to stay, what places to visit, where to eat, and much more. In fact, they are all experts of the Milanese territory: not only they know the routes perfectly, but also restaurants and hotels in the area.
Advantages of Rental with driver Malpensa
The service Rental with driver Malpensa Milan has really competitive prices, in addition to presenting different peculiarities than the traditional taxi. It is in fact a tailor-made solution, based on the personal needs of the customer. In fact, a customer arriving at the airport may have different needs and desires, in addition to that of rapid transport to the destination. A manager may have different requests from a couple of newlyweds or a group of tourists. A business trip can pose different needs than a romantic weekend. The Rental with driver airport Malpensa was created with the aim of providing the customer with maximum comfort on the way.
Usually, when you think about transport, the worry goes to comfort and practicality, conditions that Malpensa Rental with driver satisfies with flying colors. But there is more: the company has a large fleet of machines, where you can choose the one that suits you most for aesthetics and functionality. If you are a businessman you have the luxury class cars at your disposal. While, if you are a group of people, we have minivans, which carry up to 4 passengers. For special moments the company has refined luxury cars.
The service Rental with driver Malpensa is always active, 24 hours on 24, all year including holidays, without ever leaving.
Travel without worries with rental with driver Malpensa
Password: no stress! Because with this transport service you will not have to think about parking, which is not a small thing in the territory of Milan. You will not have to wait for public transport often crowded or wait for the taxi, because maybe all busy.
Choosing a car rental with driver Malpensa means optimizing time and giving yourself the luxury of enjoying the journey, to go where you want without worries. You can also travel with the vehicle that suits your needs. Let us not forget the economic side, as it is not a service with prohibitive prices. It represents an antidote for any unexpected travel, but also a relief for the wallet. Whether you have to go from Milan to Malpensa to take your plane or, vice versa, having to reach the capital of Lombardy, Rental with driver Malpensa is the right solution for those who do not want to settle. Yours will be a real first-class journey, without taking a bus, but with a private transport vehicle.
Why choose Rental with driver Malpensa?
The answer is simple, and it is customization compared to other traditional services. In addition, the Rental with driver service for Malpensa has affordable prices and guarantees safe travel, without skimping on quality.
The classic car rental provides for autonomous driving, without the driver. This means that we have to face the traffic of Milan and the hinterland, often unnerving. While, with a chauffeur Milan we have a driver who knows perfectly the streets of the place and especially the shortcuts to reduce travel times. Remember, in fact, that the Rental with driver Malpensa fares are fixed and therefore you can't be cheated on the route, and also the driver has every interest in reducing travel times.
How to book a Malpensa driver
You can book online and easily. This is an additional benefit, since we do everything with the smartphone today. With a few clicks you will provide your service Rental with driver Malpensa, customized to your needs.
The site is safe and smart. You can see the rates now, so you already know the budget to spend without unpleasant surprises at the end of the ride. The dulling of economic resources during a trip is no small matter.
Booking a driver service Malpensa is a very simple and quick procedure, can be performed online wherever we are, even with a mobile device..
• From the browser, just connect to the homepage of our site Ncc.it.
From app NCC.it. To further facilitate the procedure just download the free app NCC.it. Available for Apple or Android devices.
Once you have arrived on the configurator, simply enter the place of departure (for example, Piazza Duomo) and the place of arrival (for example, Malpensa airport). And then the date and time of departure.
The system immediately returns the available options, which are divided by range of vehicles (sedan, luxury, MPV). The various options also provide the number of passengers and transportable baggage, as well as the fares for that route.
Rental with driver Malpensa rates
In the case of a custom route, our staff will plan the routes and the ideal service to ensure a carefree stay.
Milan is a city with a high number of people and to avoid possible delays or expectations (especially at certain times of the year), we advise you to book in time (if possible), so that you can serve you best and impeccably.
In fact, we remember that in Milan and in the hinterland there are often events of international importance, which can determine an incredible flow of visitors.