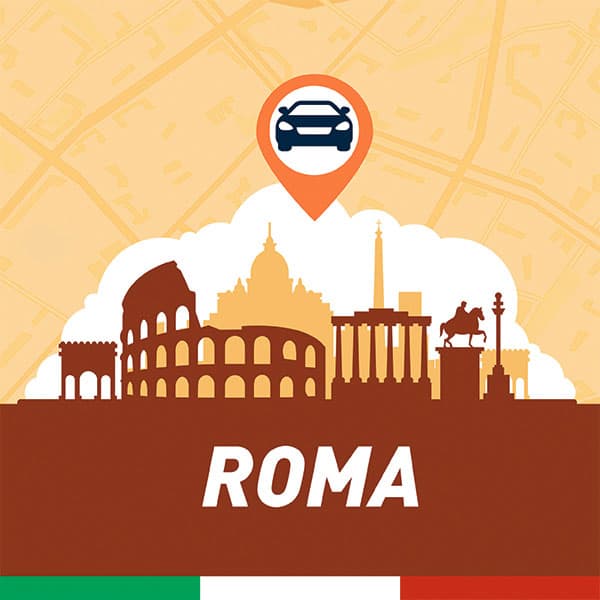 NCC Rome – Rental with driver in Rome
Do you need a rental service with driver Rome, transfer to Rome and to/from Fiumicino Airport, Ciampino Airport or Civitavecchia harbour?
Make yourself comfortable now I explain what you can do with us of Ncc.it and what does a Ncc Rome…
We are a rental company with driver in Rome, also called Ncc. Our mission is to help all those people who are looking for a fast, safe and flexible transport service.
Thanks to our app you can book at any time of your day your rental with driver that will take you wherever you want.
With a few simple steps you can secure your service of Ncc Rome
Log in or Register through the app or Home
Put your data and confirm your phone and email
Put the place of departure, destination, date and time
Choose the type of car you need
Confirm the reservation ncc
Or to rent your car with driver, you can call our company Ncc Rome and talk to our staff who will help you in booking your car NCC Rome.
As in alternative, you can always send an email to our operative who will promptly give you all the information you need.
When to book your car with driver Rome
Naturally the timing of booking your car rental with driver Rome, depend on your commitments and your needs. We give you the opportunity to book your car with driver comfortably with our app and you can do it at any time you want.
Our offices NCC in Rome will be at your disposal from Monday to Friday from 09:00 to 18:00.
The services of (NCC) car rental with driver Rome
As you will have understood our task is to accompany you where you need, but how can we do it?
We have permits that allow us to enter restricted traffic areas such as the historic center of Rome (LTZ), or the priority lanes dedicated only to public transport just like the taxi service Rome. Thanks to these possibilities, we can reduce the time to perform important services such as a service for the airport of Rome Fiumicino NCC or services with shorter routes: type a service NCC for Termini station where the knowledge of the city and the possibility of being able to travel the preferred lanes and vital.
These below are four examples of rental with driver in Rome services that we can make
The drivers
Our drivers are accredited and in possession of all the certifications and authorizations, we keep because your safety is at the first place. Every time you conclude a service NCC Rome you can evaluate your Rome driver in order to help our community to maintain high quality standards. The drivers who carry out rental services with driver Rome on behalf of the NCC.it are all professionals who meet the requirements to be able to carry out the profession of total tranquility.
The cars
Our NCC cars are always kept in perfect order, both from a point of view of efficiency and aesthetics. We only use cars of the best manufacturers such as Mercedes or Bmw, which in order to be used for car rental NCC Rome must pass important checks by the civil motorization.
Leonardo da Vinci (FCO)
Thanks to our authorizations issued by the town hall, every year we can apply for permits to be able to transit and park freely at the airport in order to be able to carry out the services of NCC Rome Fiumicino in the best possible way.
Pastine airport (CIA)
The military airport of Pastine also commonly called Ciampino is the minor airport of Rome. Its traffic air is always increasing when you need it we can carry out the services of NCC Rome Ciampino.
The cities served by NCC.it
We want to bring our technology to all Italian cities trying to define standards that can help users to move in complete tranquility on our beautiful territory. You can use our services in several large metropolises.
With us you may book a NCC in