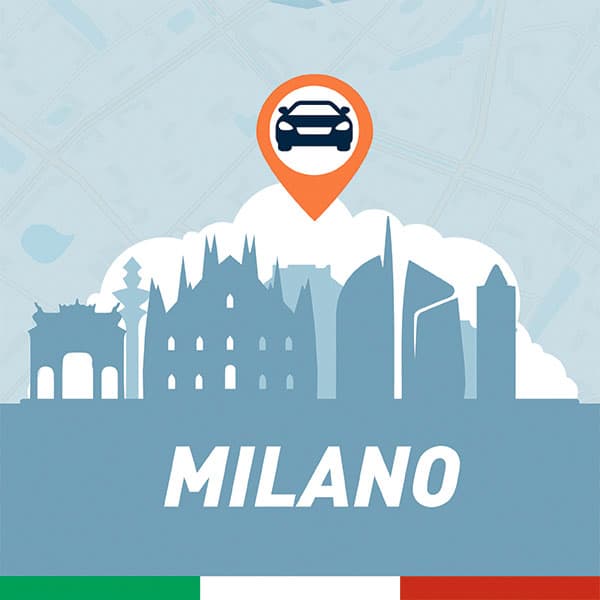 Ncc Milan- Rental with driver in Milan
Do you need a rental service with driver Milan, transfer to Milan and to/from Malpensa Linate or Orio al Serio Airport?
Fast, convenient, safe…!
We at Ncc.it are sure that all these qualities can be expressed in a single solution dedicated to you.
Thanks to our app you can book at any time of your day your rental with driver that will take you wherever you want.
With a few simple steps you can secure your service of NCC Milan
Log in or Register through the app or Home
Put your data and confirm your phone and email
Put the place of departure, destination, date and time
Choose the type of car you need
Confirm the reservation NCC
Or to rent your car with driver, you can call our company NCC Milan and talk to our staff who will help you in booking your car NCC Milan
As in alternative, you can always send an email to our operative who will promptly give you all the information you need.
What happens when I search for a car rental with driver Milan (NCC)
When you make a request for a quote NCC Milan on our home or on our app Ncc.it the system queries our databases to find the price of the route you need, for example NCC Milano Malpensa or NCC Milano Linate, At the same time that you accept the amount you can book your driver service Milan safely by paying directly from the site or app with your credit card, thus facilitating all car operations.
How to recognize the drivers who perform the car rental service with driver Milan (NCC Milan)
The thing that distinguishes our driver NCC is the classic uniform consisting of dark blue dress, blue tie, white shirt, shoes and black leather belt. Sure of our partners we have developed a system where every time you make a transport with us, you can evaluate it through the app in order to ensure our community of high quality standards.
Which services of car rental with driver Milan is possible to ask?
We have always specialized in the supply of services NCC, suitable for all types of customers. Some can be booked from our app and others with the help of our staff who will accompany you in the decision-making of your rental car with driver best suited to your needs.
Thanks to our authorizations we can circulate in the priority lanes dedicated to public transport and we can also access the historic center (ZTL) as taxis do Milan, so it will not be a problem if you contact us because you are looking for a taxi Milan central station. You can easily request the service that most interests you between NCC Linate, NCC Malpensa but if you need a transport for small groups you can always choose through the app or the website the rental service minibus Milan or rental minivan Milan.
These below are four examples of NCC Milan services that we can make
When can I book a Milan driver rental service?
For last-minute services you can access from our portal or from our app and book the service that interests you, the system will indicate if there are no cars available in the immediate vicinity, otherwise it will give you the time of arrival of your chauffeur ncc Milan.
While for the services requested well in advance once booked the service you will simply wait for the notification that will be sent from the system close to the service. Here we will send you the name and number of your chauffeur ncc and the license plate of the rental car with driver that will be coming to pick you up; In any case the only thing you will have to do is book your driver, we will take care of everything else.
If you want to know immediately the rates ncc of your service do not wait yet go to the home enter the route that most interests you type ncc Malpensa or rental with driver Milan Linate and so the system will present the cars available and you will know immediately all about the rental with driver Milan rates.
Which cars are used to carry out the car rental service with driver Milan?
Our cars are all high-end cars, we try to offer the best comfort to our customers using cars from the best car manufacturers such as Mercedes and Bmw. These are checked carefully and periodically to ensure high standards of efficiency, to ensure your safety. All our cars ncc have successfully passed the test done by the civil motorization to be used as rental cars with driver.